| 
Commercial Locksmith Service - Fayetteville, NC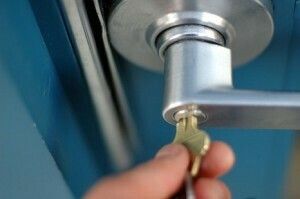 Do you have too many keys on your keychain?​
Are you locked out of your business in Fayetteville NC?
Do you need to make a higher level security lock for your company?
 
Commercial locks require more expertise than traditional locks. It needs an expert locksmith with commercial experience to solve your lock problems because of the multi- faceted restraints and exacting nature of locks. Small business owners, HOAs, residential management firms, retailers, storage companies etc are among the many happy customers that we service in Fayetteville. Fayetteville Locksmith, Complete Lock & Key has earned the reputation for friendly, fast and reliable service. You can also check about us from the reviews of our customers.
 
Free telephone consultation
High- Security Commercial locks
We have been Servicing commercial businesses and offices in the Fayetteville area, including Fort Bragg Military Base for almost 2 decades.  The service and expertise of Complete Lock and Key provides numerous corporations with outstanding locksmith services that will bolster security in your property, school, office, or building.

Our dedication to locksmith service and knowledge shines bright with our dedicated clients throughout North Carolina. It is our goal to promote assurance and quality.

Our locksmith staff is expertly trained and proficient in all aspects of installation, service and repair.  At Complete Lock and Key we ensure that your experience with our company operates as efficiently and effectively as possible. We understand the need to protect your business, college, or retail store from break ins. Your work environment is our #1 priority and we constantly remain dedicated to ensure that.

No matter how large or small your commercial locksmith needs are, Fayetteville Locksmith Complete Lock & Key can handle all of them rapidly. Our team comprises of expert locksmiths and they have complete and deep knowledge of all kinds of commercial locks and they also know about how to install or repair them. We also offer advice on how to improve your security.

Irvine Locksmiths services all kinds of lock brands such as- Adams Rite, Yale, Assa Abloy, Securitron, August, Schlage, Baldwin, Mu-T-Lock, Kara and so on.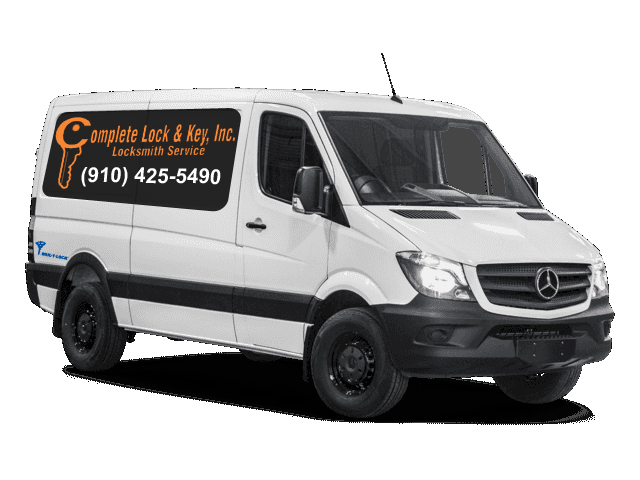 |
Fayetteville, Hope Mills, Raeford Commercial Locksmith
Complete Lock & Key is the Best Fayetteville Commercial Locksmithin Fayetteville NC. If you are searching on the web about the 'best locksmith near me' you will for sure come across the Complete Lock and Key. We have many years of experience in providing commercial locksmith services in the Fayetteville area. Do you need instant help? Call us anytime for commercial locksmith services throughout the Fayetteville area.
| 
Access Control Systems Fayetteville, NC 
Protecting your office building is a priority 

At Complete Lock and Key Hope Mills, NC we provide the sale, service and installation of access control systems that vary from standalone systems, electronic locks, and more.  We cover numerous colleges and universities around the United States as well as Locksmith for Fort Bragg in Fayetteville NC

We don't just stop at door hardware. Our locksmith staff are expertly trained and knowledgeable in the software required for access control systems. Our technicians get regularly trained and certified so you can be sure they know the latest trends methods in access control technology. We pride ourselves at always being one step ahead of the competitors with not only knowledge, but the best customer service in the industry.

From a single door card access control systems to a whole building, there isn't anything Complete Lock and Key cannot handle. Access control is only as good as the door and lock it is controlling which is why we go out of our way to make sure everything is properly installed. The main goal of access control is to control who is able to access the building and out expert staff works with you to guarantee that your office is as secure as possible.

There is nothing more important than your safety and peace of mind, that's why you should make Complete Lock and Key your first choice for all your commercial locksmith needs.
| 
Panic Bars/ Exit Devices Installed and Repaired Fayetteville, NC 
Our professional locksmiths offer the best services for your commercial panic bars and exit devices in your building.  Our technicians are extremely talented at deciding which emergency exit door you will need for your business or university.

Panic bars and exit devices come in a broad assortment of styles and variations, and we will help design the ideal system for your business. Many clients call for alarm systems attached to their systems, and we can help with those demands.

We are here to address all of your commercial security needs, and we are the best in town. When you invest in services from Complete Lock and Key, you can be sure our quality and skills in the Fayetteville area are second to none. With the number of locksmiths in the area, we understand you have a choice, but allow the pros at Complete Lock and Key to take care of your panic and emergency door installation or repairs with the best service and rates in the Fayetteville, Hope Mills, Raeford, Spring Lake areas.