| 
Residential Change Locks Service - Fayetteville, NC 
Has your home ever been leased or rented?​
Have you recently just purchased a new home?
Do you know who may have a key to your home?
It may be time to re-key your home!

 
If you are ever locked outside your home then you don't have to worry. Every day many homeowners do so but Irvine Locksmith is always ready to help you if you will ever find yourself in such a situation. But our locksmith services go beyond giving you access to your home during a lockout. We have a team of professional locksmiths who are experts in every type of residential locksmith need:

+Keyless lock systems            +Window locks
+Door lock repair/ Rekey       +Keypad setups
+Advanced deadbolt locks     +Access Control
+High Security Locks with Key Control

Fayetteville Locksmith, Complete Lock & Key has a team of well trained experts who provide best and fast locksmith services in the Fayetteville area. If you are located in Fayetteville area we are always there to help you.
Fast Residential Services Round The Clock in Fayetteville Area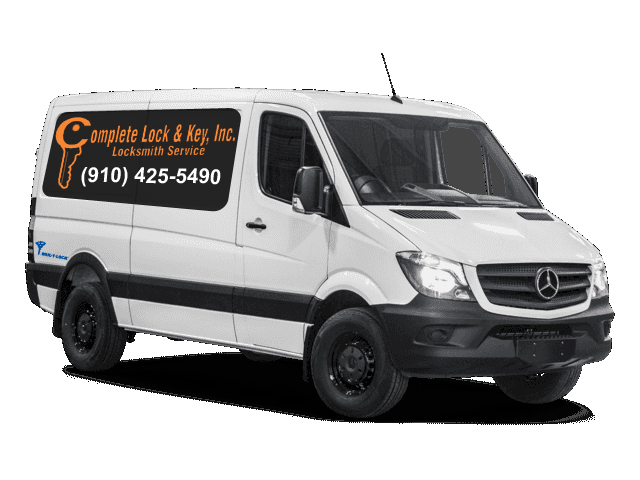 |
Fayetteville, Hope Mills, Raeford Residential Locksmith 
When you call Fayetteville Locksmiths at Complete Lock & Key it is easy to get back into your home. Doesn't matter when you call we will have a locksmith to you. Our services are available round the clock and we are always available at (910) 425-5490 . If your key has been lost or misplaced it is better to rekey your locks. When our locksmiths will arrive at your location then they will provide you any kind of locksmith service.
| 
Lock Replacement & Installation in Fayetteville, NC 
Make your family's safety a priority with us. 

There is wide range of locking systems that may give you troubles. Even locks such as mailbox, patio doors, pad locks, windows are within our collection of services. Our team can handle any kind of lock problem that you might have. You just have to give us a call and explain us that what kind of locksmith services you need and we will provide you the help. You don't want that anyone will open your doors. You should always choose licensed and certified locksmith. We are bonded, insured and fully licensed locksmith service providers in the Fayetteville area.

Locks are your primary protection against thieves, vandals, and other external threats. They keep your home safe and let you sleep peacefully at night. At Complete Lock and Key we offer affordable, reliable, and trustworthy new residential lock installation.

We provide lock installation and replacement services in Fayetteville and Hope Mills NC. The necessity of an effective lock is determined by the general need for security and protection, we provide basic and advanced lock installation services offering the highest quality and durable lock products.

However, Keys break in locks, locks can become old and degraded, or your lock just needs a simple upgrade, and in all these instances lock replacement is required. Our installation services range from front door lock replacement, garage, bathroom, bedroom or window, and our technicians professionally replace your damaged or outdated lock equipment and install a new more productive system.
We are proud to carry Mul-T-Lock, the most prestigious and accomplished security service provider in the United States.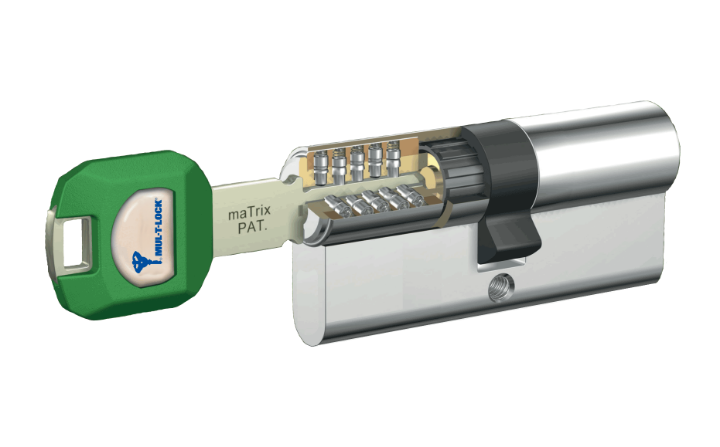 | 
Re-Keying in Fayetteville, NC 
At Complete Lock and Key we also provide lock re-keying services in the Fayetteville, Hope Mills, and Raeford areas. Lock re-keying is the sophisticated and specialized process through which the interior tumblers of a lock are restructured into a different shape or size, rendering any current key sets incapable of access. Rather than replacing entire latch systems when keys are misplaced or lost, re-keying is a more efficient form of protection, preventing and regulating any unwarranted entry, and alleviating any anxiety associated with misplacing keys.