|

GSA Certfied Safe & Vault Locksmith
| 
Your Local Fayetteville GSA Cetified Safe Locksmith 
Certified To Work On GSA Safes & Vaults 

Every home should have a safe to protect valuables as well safely store guns or other weapons. Home safes are largely growing in popularity.  Whether you are looking for large or small safes, Complete Lock and Key can help you choose the perfect one for your needs and budget. We are proud to sell, install, and open fireproof safes for important documents, family valuables, wall safes, and gun safes for homeowners in in Fayetteville NC

Complete Lock and Key are experts in unlocking safes that haven't been opened in a long time, re-key your safe, and make key copies for all of your commercial safes. It doesn't matter if you need a new lock on your existing safe or you'd like to choose a new safe Complete Lock and Key is going to help you find what you need. 
| 
What Is a Certified GSA Inspector and Technician?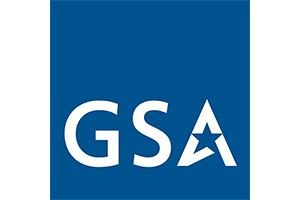 The U.S. government certifies a select group of locksmiths with the security of its various agencies and offices, and Complete Lock and Key is proud to be one of the only companies in the Hope Mills area with its certification.

In order to be named a GSA-approved locksmith, every technician must pass an extensive background check as well as successfully complete a special training course from Lockmasters Security Institute or MBAUSA. When the training is completed they are certified by the GSA and are fully authorized to open, repair, and inspect a GSA file cabinet, GSA safe, and GSA vault door.

Why Use a Certified GSA Technician?

GSA safes and vaults are the benchmarks in the security industry. These security containers are widely used by the federal government, government agencies, military, and government contractors, and servicing them requires specialized skills.

Complete Lock and Key is the #1 local choice in Fayetteville, Hope Mills, Raeford and surrounding areas for a GSA locksmith. Our services include sales, repairs, and opening of all GSA security safes.

Fort Bragg military base trusts Complete Lock and Key Hope Mills NC with their locksmith and safe services , shouldn't you?